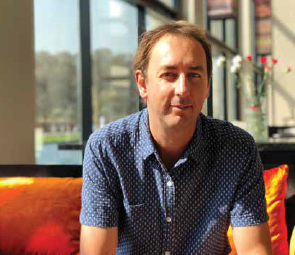 It's now 11 years since I first visited Macau in 2008. At that time there was only one integrated resort open in Cotai – The Venetian Macao – and I distinctly remember thinking to myself how unusual it was to see such a massive property sitting there all by itself in what seemed to be the middle of nowhere. How times have changed!
The evolution of the Cotai Strip, where we're all located right now, is a perfect illustration of just how fast things change in our industry. And although it's hard to know exactly what the gaming world will look like in another 11 years, it is shows like MGS that provide us with at least some insight into the future.
Could it be that, much like the robot dealer that has been a mainstay of the LT Game booth in recent years, we'll soon be facing fully automated casino floors by 2030?
Personally, I highly doubt that, but only time will tell!
I hope you enjoy your week at MGS and I look forward to catching up with many of you on the exhibition floor.
Ben Blaschke
Managing Editor