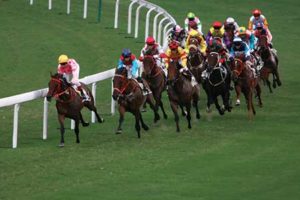 Hong Kong' s Independent Commission Against Corruption (ICAC) has revealed that 21 people, including six staff members of Hong Kong Jockey Club (HKJC), have been arrested for alleged corruption in relation to an illegal bookmaking ring operating in Hong Kong.
According to an ICAC s tatement, police launched an operation codenamed "Iron Triangle" on Saturday which saw them raid a residential premises in Tsuen Wan out of which the illegal bookmaking syndicate was said to be operating.
The 21 people arrested include two assistant trainers and four stable staff of HKJC plus 15 people involved in "corrupt and illegal bookmaking activities." All are accused of providing privileged information to facilitate illegal bookmaking and control of race horses.
"The ICAC and the HKJC do not tolerate any corrupt activities," the ICAC said. "The two organizations will continue to liaise and cooperate closely to combat related crimes and keep horse racing in Hong Kong clean."